Hot tubs are excellent for year-round fun and relaxation. To extend their life, it is essential to have your hot tub maintenance service performed by a trained professional. As a result, we offer several service plans to choose from. If you don't need year-round  hot tub maintenance, there's also the option to pause your hot tub maintenance service contract and resume at a later date. Our highly-trained team focuses on delivering exceptional quality service, so you can trust us to provide the best hot tub service.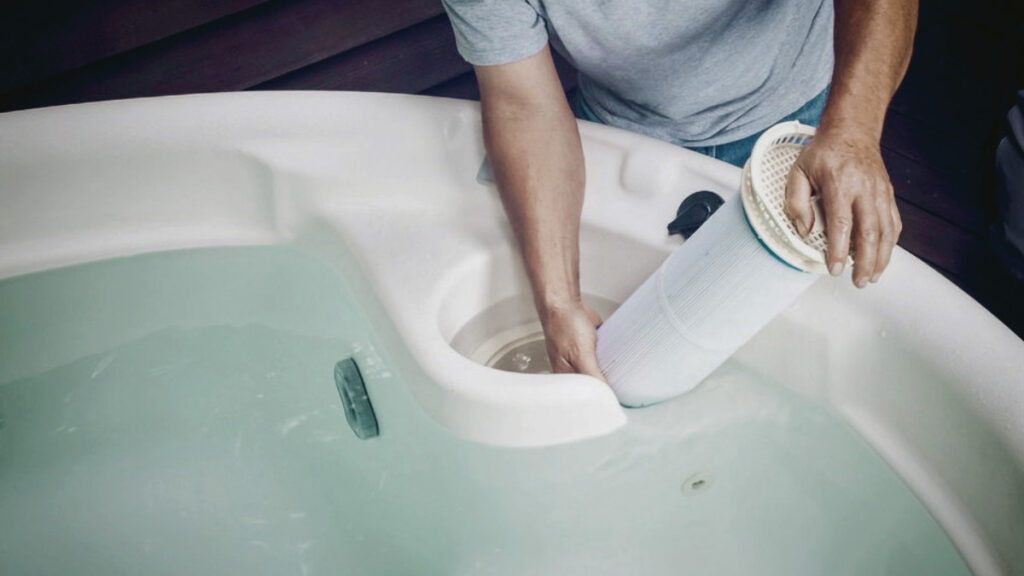 How Much Does Hot Tub Maintenance Cost?
Hot tub services do not have to be costly. With a contract, our basic hot tub maintenance cost per visit is only $40. We can perform a full system check weekly or bi-weekly, to ensure your tub is running the way it should. At every visit, one of our technicians will:
Remove all debris
Clean filters
Adjust water and chemical levels as necessary
Check all equipment to verify functionality
By having a maintenance contract with us, you'll be given priority scheduling for service during our busy season. If you've been looking for a company with the most affordable hot tub maintenance cost, look no further.
Where Can I Find Hot Tub Maintenance Near Me?
 With Kaupas Water, your search for "hot tub maintenance near me" is over. Our certified, trained professionals provide top-quality service to Copper Mountain, Silverthorne, Breckenridge, Keystone, and Frisco. Crystal clear water and warm, relaxing bubbles melt away tension when your hot tub is well-maintained. Because your spa is your getaway from the stresses of life,  make sure your hot tub is always ready when you are. Call us today at (970) 468-8367 to talk to one of our professionals. We'll find the best service option for your hot tub maintenance and make sure your hot tub continues to be your personal spa getaway.