Water quality is a big concern for people living in the Colorado mountains. That's why we offer water quality testing and water treatment systems for hot tubs, pools, and for your drinking water. It's easy to get excited when you see our hot tubs for sale, but you also need to think about the quality of the water you'll be sitting in while enjoying your relaxing new hot tub.
Water treatment systems can make a major difference. Kaupas Water stocks filtration systems and a wide range of filters as well as softener solutions. If you're not sure what type of water treatment system you need for your home, we'll help you choose based on your specific situation.
Get Whole House Water Treatment Systems for Maximum Protection
If you want to ensure your family always has clean, healthy water, you'll want to look into a whole house water treatment system. Around 2 million Americans get sick annually after consuming contaminated tap water or absorbing it through the skin. So just what's in your water in Colorado?
You need to watch out for: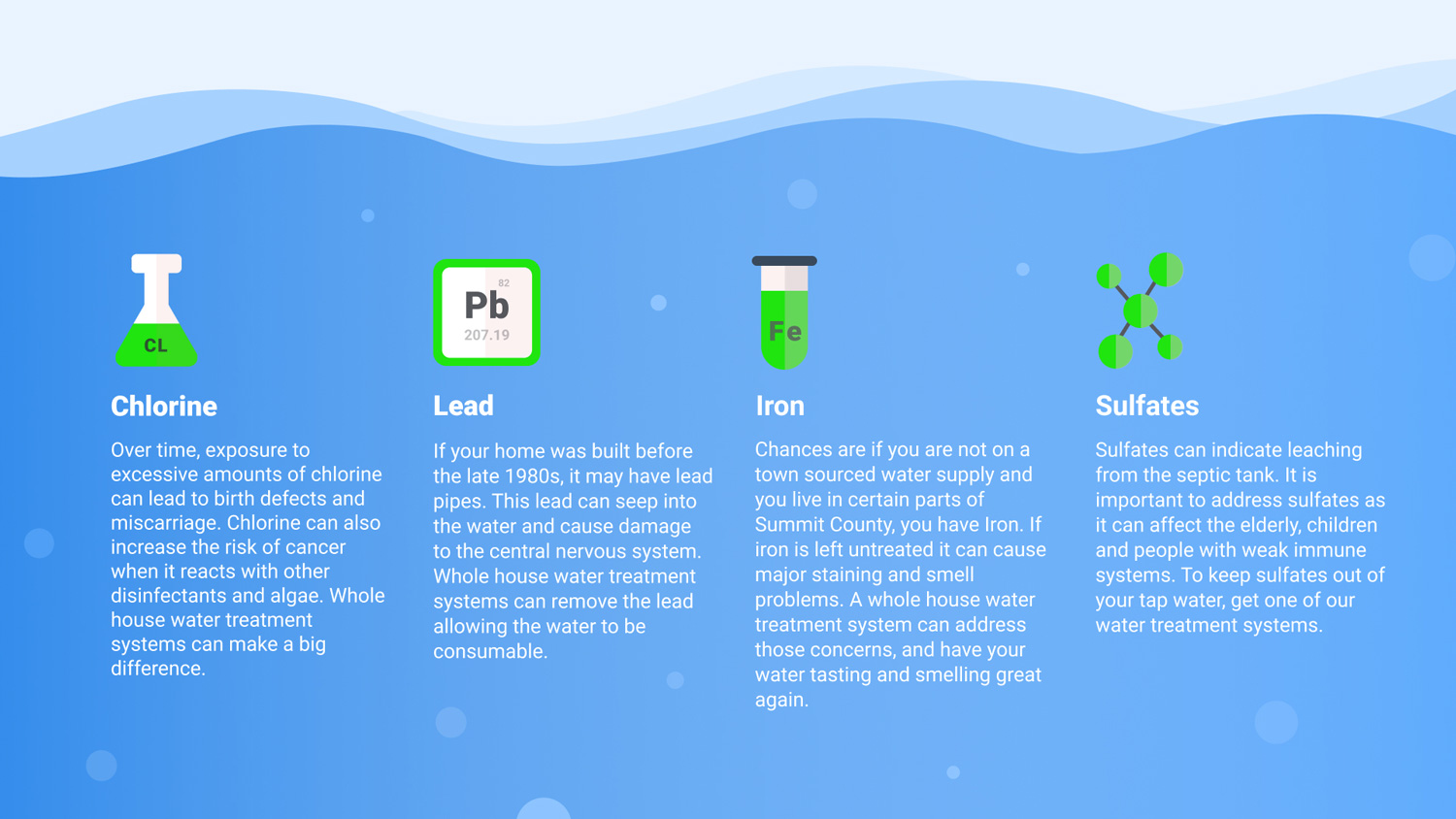 Kaupas Water: For the Best Water Treatment System
We offer the best water treatment systems for you. We carry almost the entire EcoWater line including reverse osmosis under the sink units, iron removal units, and water softening conditioning systems. You won't find such a wide range of the best water treatment systems anywhere else.
Spas can be a breeding ground for bacteria, viruses, and fungi which can cause infection and disease. This is due to the high temperatures, relatively low water volume, and contaminants introduced by users. To protect your health, you need to get a water treatment professional to test and treat the water on a regular basis.
I'm Looking for Water Treatment Companies Near Me
 You may now be asking "where can I find water treatment companies near me?" If so, you've come to the right place. We offer a range of solutions to customers near Copper Mountain, Silverthorne, Breckenridge, Keystone, and Frisco. Contact us today to find the right solution for your home!